Svake godine sebi obećamo da će sljedeća godina biti naša i da ćemo se sljedećih 12 mjeseci fokusirati na fitness i vježbanje. Ali većina će zaboraviti svoje planove, a onda je ugoda topline zimi ono što te odluke čini zadnjim.
Vrijeme je da steknete nove fitnes navike! Međutim, kako započeti?
Zapišite svoj popis stvari koje želite postići čim se probudite
To mogu biti stvari poput:
• Odlazak u teretanu nakon posla
• Odlazak u šetnju nakon ručka
• Priprema obroka za ostatak tjedna
• Uključite više povrća u prehranu
Budite realni prema sebi
Pretjerana ograničenja na kraju će uzrokovati da prekinete svoju rutinu. Tijekom Božića bit će dostupno mnogo hrane i pića, ali nemojte se osjećati loše ili se kažnjavati zbog, ali također vodite računa o veličini svojih porcija - to može značajno utjecati na vaš napredak.
Nađite vremena za vježbanje
Svake godine posljednjih nekoliko tjedana prije Božića vrlo je naporno kako na poslu, tako i u privatnom životu, stoga pronalaženje vremena za vježbanje nije na vrhu liste prioriteta. Vježbanje prije ili poslije posla može vam pomoći da ostanete na pravom putu i izgradite tu rutinu tijekom praznika.
Ako već danas započnete svoje nove navike umjesto da čekate da završi siječanj, dajete si puno bolje šanse za uspjeh i sljedeća godina bi zaista mogla biti godina u kojoj je fitnes vaš fokus broj 1.
---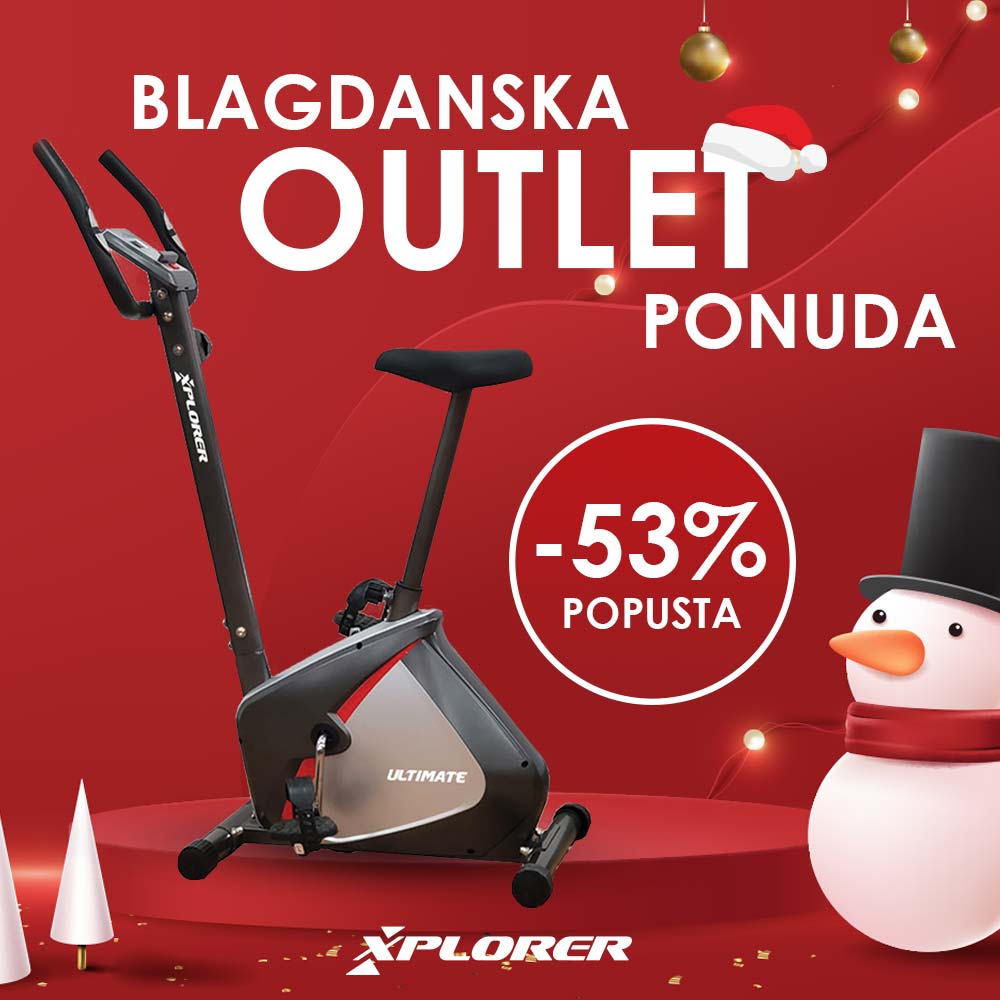 Ostanite u formi i vježbajte u udobnosti svog doma!
Pogledajte super cijene naših OUTLET proizvoda klikom OVDJE!